Most of the bloggers plan to have a startup of their own, but every blogger may not get success. Jitendra Vaswani who is a popular blogger has made this possible. His new StartUp has started getting success and definitely the best time for it is very near. If you're someone who is looking forward to establish an online StartUp, then you can definitely learn a lot from Jitendra Vaswani.
Jitendra Vaswani in this post will let you know about his journey as a blogger and how he established his StartUp. You'll be able to know some of the best 'StartUp Ideas' from him in this post.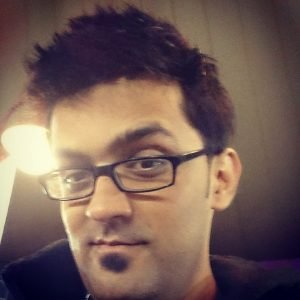 1. Jitendra Let My Blog Readers Know About Yourself
Hi Mohit, Thanks for inviting me to  your blog. I am Jitendra Vaswani owner of IM blog BloggersIdeas & upcoming digital marketing agency DigiExe.I am full time blogger and currently working on DigiExe to make it a big brand in 2015.
2. When You Started Blogging and from whom you got Inspiration for it?
I started blogging in 2013, I officially booked domain BloggersIdeas.com and started working on it. I got inspiration from many bloggers at that time who were doing blogging and were making good money. So I thought that I too wanna be blogger and want to make money out of it. One of the reasons was that my job at that time was not paying me good. So I decided to start blogging as part time and started experimenting with my blog. Initially I tried to learn blogging from all pro bloggers, I used to read their  blogs daily and at the same time I tried to grab knowledge as much as possible.
So I would suggest newbies that if they want to be a blogger, learn first & then act accordingly.
3. Let My Blog Readers Know About Your Struggle.
My struggle begins when I completed engineering, I was helpless as I was not having any job. I was so much confused that what to do , what not to do.
My life was hell at that time, parents pressure was too much after engineering. They told me do anything but do a job at any cost. So finally I got as a SEO in private firm. I got SEO work, and then soon SEO work became my passion.
4. So How You Got the Idea to Come with a StartUp?
The idea of StartUp had taken place in 2014 Mid.  I decided to leave my job soon because I wanted to focus on my own business.  I wanted to work on various tasks to establish my business. As I was doing job, I used to work late night just to settle my business & I also tried to grab some good clients. Getting clients was always my first priority. So I grabbed some good clients, then I decided to quit my job and started focusing on my StartUp. Startup  thing is not easy trust me. You need to put your sheer efforts into it. Sleepless night will be part of your life.
5. Jitendra let my blog readers know your StartUp
DigiExe is my recent startup and I'm focusing on DigiExe's growth now. Digiexe is proving various kinds of services.
Digiexe Services:
SEO Services ,
Social Media Services,
App Marketing & Downloading,
Web Development, Web Design Services,
Video Marketing,
Content Writing Services,
Email Marketing Services,
Logo Design Services .
You can visit Digiexe to know the other services.
Digiexe believes that the right environment and the right opportunities allow excellent people to deliver outstanding results. Our success and worldwide growth starts with our people, which is why we are always looking to expand our talented team.
We inspire team members to achieve their best and support them in every step of the way. We're riding the technology sector into an efficient, prosperous and sustainable future. We contribute our time, technology and know-how to make the world a better place.
If anyone wants to be part of Digiexe, then they are most welcome.
6. Was Making a Team and getting Financial Investment Easy for You?
No, initially it was very tough for me to find right people for my dream venture. You need to scan each person thoroughly, because if you hire wrong candidates in beginning then you are going face tough consequences. So always take time to hire right people for your organization.
Financial investment is very important for any startup . I saved my money through my job & blogging. I invested in my startup. I planned out everything in beginning and then all things settled down easily.
7. What are your Future Plans Jitendra? Will You Focus on Your StartUp or Your Blog?
I will focus on both. My blog & my startup. Both are my life. I cannot live without them. I can't live without blogging now. I had given sleepless nights for my blog. So I can't leave anything. I am focusing on growth of my startup and blog too.  Recently on BloggersIdeas I have started my own services page, where you can find various kinds of services.
8. Provide Some Ideas for Those Who Want to Come with a StartUp of their Own
To plan for startup, you need some financial investment first. Don't depend on anyone, just save money and plan day by day about your startup.
Write down action plans, how to grow your startup in coming years. Jolt down important points and then brainstorm with your friends who are having same business like you. Read some startup story, how they lose, how they succeeded. Read failures story of many entrepreneurs, this will help you to learn more about startup thing.
9. Jitendra What You Think about My Blog? Do you like the 'Learn from Experts' and 'StartUp Ideas' sections at this blog?
Mybloggingideas is a good blog, you need to focus on content specially. Have more content on your blog and invite some guest bloggers to contribute on your blog. Build some more backlinks for your blog, also try to  add some call to action buttons on your blog. Have some good design at footer of your blog. Have more pleasing colors for your blog. You can check out my blog footer, I have recently changed the theme too. I use Genesis now.
Friends I hope that you got to learn the best StartUp Ideas from Jitendra. It is really good to know that how first Jitendra started his blog, and then made the decision to also come with a StartUp. I definitely understand that it was not an easy journey for him and that's why I'll congratulate him for the success he has achieved still now. Stay tuned with me at 'MyBloggingIdeas' as many more interesting posts and stories will be published very soon.