SEO has been changing over the years, but still building backlinks remains a crucial thing for all webmasters as well as bloggers. In this year 2018, you need to follow the best strategies for building backlinks. Even if building backlinks is a time consuming task, you need to make use of different strategies and build backlinks. You'll get better search engine rankings and more traffic by building quality backlinks for your blog.
If you won't give time for learning new SEO techniques and try out different ways of building backlinks, then your blog rankings will be affected.
I'm listing down some of the strategies that I'll be using for building backlinks in this year 2018, and I'll want you to try out these strategies for building backlinks.
Long Evergreen Content
Even if there have been massive changes to SEO, the value of long evergreen content has stayed the same and actually it has increased much more now. If you want to rank your website and want other bloggers to link to your blog posts, then try to write long posts having minimum of 1500 to 2000 words. Writing long posts may require hard work, but it will bring you better search engine rankings and some of the best bloggers may link to your blog posts.
Write Testimonials and Reviews
If you're someone who is having a well established blog and known in the blogging world, then definitely the testimonials and reviews written by you will get accepted. You can review different products, tools and services for getting a backlink to your blog. It is necessary that you write testimonial or review in a very professional way so that it will always get accepted. You can even review a product on your blog and ask the company to give a link to your review on their website.
Publish a Guest Post On a Popular Blog
Many bloggers still believe that publishing a guest post on popular blogs is one of the best ways for building backlinks. Things have changed as nowadays you can get double benefit by getting a link from the author-bio section as well as a natural link from the post itself. Many bloggers don't accept guest posts, while there are popular blogs which allow bloggers to post guest posts regularly. Publish guest posts regularly at the popular blogs in your niche and then you'll definitely be able to get success in the long run. Make sure that you go through all the terms and conditions for guest posting at particular blogs so that your guest post won't be rejected.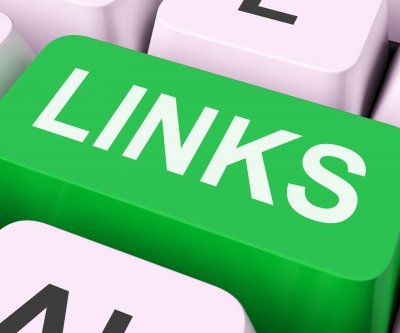 Image Credits to Stuart Miles at FreeDigitalPhotos
List Your Site in Right Directories
It is important that you give importance to getting backlinks from the right directories. By listing down your blog in directories which contain your blog niche category, you'll definitely be able to get a good backlink for your blog. Make sure that you don't list down your blog in spammy directories or the directories which don't have your blog niche as the category.
Publish Interviews on Your Blog
By publishing interviews of popular bloggers, entrepreneurs and founders of companies on your blog, you'll be able to get more social media shares as well as more backlinks. You need to send interview requests to the popular people and they may definitely get ready to answer all your questions.
Analyze the Links Build by Your Competitors
You can make use of Google Search or even different SEO tools for analyzing the links built by your competitors. By analyzing the links, you may be able to know the high quality links which have allowed your competitors to get better rankings. You can try to get similar high quality links from the same websites/blogs by spending time building backlinks.
Launch a Special Blogging Contest
A special blogging contest can be arranged for getting high quality backlinks and you'll be required to do little investment for it. You can ask bloggers to write about a particular product or topic, and at the same time make announcement that bloggers publishing the best blog posts will be rewarded.
Publish Infographics on Your Blog
One of the very trendy ways to get good number of backlinks these days is publishing high quality infographics on blog. By publishing informative infographics on your blog, you'll be able to get backlink to your blog whenever any blogger decides to publish the same infographic. Make sure that you publish informative infographics by focusing on the target audience. If any blogger publishes the infographic made by you without linking to your blog, then you can definitely request the blogger to give a backlink to your blog.
Comment on Same Niche Blogs
Even if you may not be able to get dofollow links by commenting at other blogs, still such backlinks are very useful. You can decide to comment on blogs of the same niche and other related niche blogs. Commenting regularly won't only provide you backlinks, but at the same time you'll be able to get more comments at your blog too.
Start Sharing Videos Regularly
Nowadays video blogging is in trend. You can share useful videos at YouTube, Vimeo and even ask other bloggers to use your videos. By sharing useful videos regularly, you'll be able to get backlinks from different websites and blogs. Make sure that your videos are informative and on trending topics so that bloggers will share them not only on social networks, but also at their blogs.
Start New Threads in Forum
One way to get regular backlinks from forums is by starting new useful threads. You can give the link to particular blog post by starting a thread on a particular topic. It is important that you choose the right topic as then only the thread will get enough number of replies and the forum thread started by you won't be deleted.
Speak at Events and Seminars
Speakers are influencers who definitely get the spotlight and people follow them regularly. By speaking at some of the popular events and seminars, you'll definitely get opportunity of getting featured at different blogs. Speaking at events require confidence and speaking skills which you'll definitely improve by speaking at public events regularly.
Submit Your Posts to Document Sharing Sites
You can decide to have your posts read by more number of people by converting your posts into PDF files. You can submit the PDF files at document sharing sites like Scribd, DocStoc etc. You'll be able to rank your posts in a better way by getting backlinks from such document sharing sites.
Regular Sharing on Social Networking Platforms
Social networking sites can get you more exposure and more backlinks. Share your blog post links not only at Facebook, Twitter, Google Plus and LinkedIn, but also at popular blogging communities and new websites specially built for bloggers to share their useful blog posts.
Write Viral Blog Posts
Viral blog posts are the posts which get shared regularly on different social networking sites and get lot of views. If you write a long post on unique topic in your own special way, then it is quite possible that the blog post may go viral. Make sure you've your own social media marketing strategies if you want to get maximum traffic and build backlinks by publishing viral blog posts on your blog.
Focus on High Quality Backlinks
Link building is a skill that you'll keep on improving upon by learning new strategies. You need to make sure that you're focusing on building high quality backlinks as low quality links won't improve your search engine rankings. Analyze the type of backlinks you've built by making use of different SEO tools. It is important that you don't waste your time by building irrelevant backlinks to your blog, and focus upon the best quality links from relevant websites and blogs.
It is very crucial that you follow new trends and new strategies for building backlinks in this year 2018 as well as in the future. By following the new trends, you'll be able to get success faster than the other bloggers who're still following the same strategies. If you're making use of a certain exclusive strategy to build backlinks in this year, then definitely comment below and share the strategy with me.