Visual marketing is the new trend these days and the main reason behind it is that the new generation is somewhat reading less. Visual marketing is gaining more attention and that's why the use of Instagram is increasing day by day. Blogging definitely plays an important role in promoting any type of business, but nowadays some companies are focusing more on visual marketing. There are various reasons which have made businesses use Instagram to promote their business. You too can promote yourself and your brand in the best way by regularly posting on Instagram.
I haven't made use of Instagram to promote my blog, but I may start doing it soon.
You may definitely like to promote your business on Instagram as many popular companies are giving importance to Instagram marketing. If you're someone who doesn't understand the importance of Instagram for promoting business, then definitely you should go through the below mentioned reasons to use Instagram for marketing purpose.
1. Personalized Content
The main reason which has made many businesses use Instagram more these days is that they can now add personalized touch to the content that they are sharing. Personalized content which is very unique benefits a lot as it helps in getting the maximum result out of all the marketing campaigns.
2. Showcasing the Products
Instagram has become the platform for many brands to showcase their products. Many companies are now showcasing their new or upcoming products firstly on Instagram to gain more exposure. By making people know the different products regularly, a company can definitely gain more customers.
3. Demonstrating the Products
Nowadays many people are firstly interested in knowing how the product works (especially when it is an electronic product). Brands can make use of videos for demonstrating the different features of their new products. By making people know that how a particular product works and its main features, companies can definitely make the product a very popular one.
4. Using Analytics for Proper Instagram Marketing
Marketing experts are making use of analytics for getting the maximum reach and analyzing the content shared definitely helps in knowing if everything is been done properly.
You can make use of Iconosquare for doing proper analytics and this will definitely allow you to make the most of Instagram. Iconosquare will allow you to properly monitor the follower growth which will allow you to come up with the right Instagram promotion strategies. Iconosquare is very useful as it has got the feature to track down the hashtag (s) performance. It will even make you know the best time to post for gaining maximum folllowers.
Analytics has now become very easier because of tools like Iconosquare and you may definitely be able to grow your Instagram followers by a good level in a short duration.
5. Increasing Users
In the last 2 years, Instagram users have almost increased by 4 times. I have even heard that Instagram is having more users than Twitter. Not only brands, but also bloggers have started making use of Instagram regularly for promoting their blogs as well as for creating their own unique identity in the online world. You'll find that almost most of the fashion bloggers daily make use of Instagram and they have got lot of followers.
Increasing Instragram users has made Instagram one of the most important platforms and even those who're not using it have decided to make an Instagram account soon.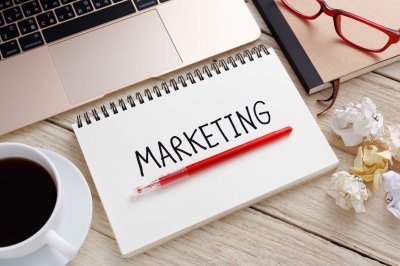 Image Credits to Everydayplus at FreeDigitalPhotos
6. Good Level of Engagement
The most surprising thing about Instagram for some is that there is very high level of engagement. You'll find more engagement than Facebook and Twitter which will result in proper utilization of time spent at Instagram. By having more engagement, brands are trying to stay connected with their customers.
7. Higher Visibility Means Proper Reach
Instagram means more visibility as the users are increasing and at the same time most of the brands keep their profile open to the public. By making use of the right hashtags, one can definitely get wider reach. Internet marketers and bloggers are trying different ways to get the maximum visibility on Instagram which is making them get lot of new followers.
8. Targeting the Right Audience
Instagram users can make use of hashtags for targeting the right audience. By targeting the right audience, many brands are making the best use of Instagram. If you're making use of the right marketing strategies, then definitely you'll be able to reach the right audience and get the best result.
Instagram is Bringing a Change in Online World
Instagram is definitely changing out many things and its even changing the thinking of people who're involved in social media marketing. Nowadays lot of importance is been given to images and videos. Inclusion of the right images and videos in a post may make a blogger get many more shares than what he normally gets. Bloggers are also giving importance on having the perfect responsive theme for their blog so that their blog works faster and there is no problem faced by the visitors.
Instagram marketing is definitely bringing a big change in the online marketing world. It is the right time when every brand and company should make use of Instagram for promoting their product or service. The right Instagram marketing strategies has made many brands very popular on Instagram. Do you consider Instagram as one of the best platforms for promoting your products? Do you think that visual marketing will become more important in the coming years?