We bloggers are ready to invest money on premium WordPress themes because the blog's theme plays a very crucial role, and a good theme also makes the blog load very fast. Black Friday and Cyber Monday are the days on which various companies offer good discount on their various themes. If you're a professional blogger, then investing money on a responsive WordPress theme during the Cyber Weekend can be one of the best decisions.
Most of the companies are offering good discount on their premium WordPress themes as they know that this is the week when bloggers invest money on good WordPress themes.
I've tried my best to gather information about some of the available discount offers that you can avail from the premium WordPress theme providers which are very popular.
After going through the best offers on WordPress themes, do let me know that which WordPress theme you're using currently and whether you'll purchase any WordPress theme from the themes mentioned by me.
 50% Off on Themes and Plugins from WPeka
One of the most special offers on themes is been given by WPeka. It is giving flat 50% on all plugins and themes during the Cyber Weekend. This offer seems to be available on Black Friday, and it most probably will be available also on Cyber Monday.
WPeka's theme which is CTRTHemePlus is one of the best WordPress themes for getting the best click-through rates as it is a theme made especially for bloggers relying on Google Adsense for earning through their blog. You may find many WordPress themes optimized for Google Adsense, but this theme is a perfect one as it has got all the special features. You can make lot of money from Google Adsense by making use of such perfectly optimized WordPress themes.
WPeka's theme Ultimate SiloStorm is a Responsive WordPress theme and it is considered as the best one by bloggers who want more options. It comes with 21 Bootstrap styles and you can choose any style of your choice. It even supports SILO SEO techniques.
If you're someone who loves to sells things online by doing auction, then you should also check out WPeka's amazing software for hosting auctions which is WPAuctionSoftware.
For availing this offer, go to Club WPeka website using this link and then make use of the code which is "WPEKA50OFF" for availing 50% discount.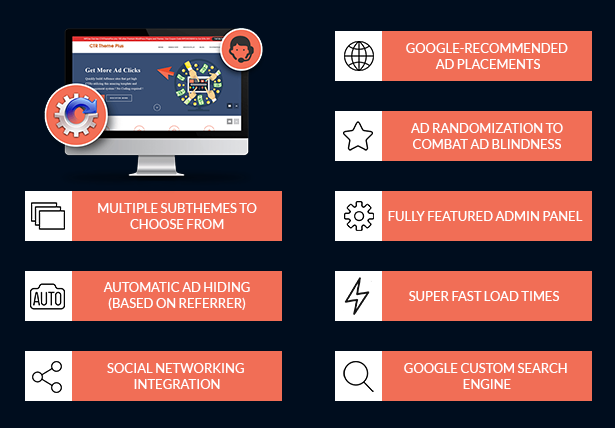 Image Source : Club WPeka
 25% Discount Offer on Themelsle Membership Plans
Themelsle is a popular choice among many bloggers. The special Black Friday/Cyber Monday discount it is giving applies on all its plans. You can subscribe for a Themelsle membership plan and gain access to 30+ themes, 10+ plugins, 1 year shared hosting and much more. If you're looking to buy a total package of themes, plugins and hosting during the ongoing Black Friday/Cyber Monday sale, then definitely Themelsle shall be the best option.
Subscribe to the Themelsle membership using the link given and get 25% discount instantly.
 Special Discount : Theme or Plugin from MyThemeShop at $19
MyThemeShop is giving special discount to everyone. You can purchase any theme or plugin from MyThemeShop at flat price which is $19. MyThemeShop is known for affordable responsive WordPress themes and I'm already making use of a MyThemeShop's responsive WordPress theme for one of my WordPress blogs.
Go to MyThemeShop website (Use this link) and buy the plugin or theme of your choice immediately.
25% Off on Genesis/StudioPress Themes
My post about responsive Genesis themes shall give you good idea about the StudioPress themes. Genesis themes are very popular as they're responsive, easy to use and they come with attractive features. You can go to my blog post about the StudioPress themes and choose the theme of your choice.
Currently Authority Pro theme is the StudioPress's theme of the month which you can purchase now at 25% discounted price. This theme of the month comes with many special features and it will allow you to showcase your knowledge as well as experience. It is a flexible eCommerce WordPress theme which will allow you to set your online store easily.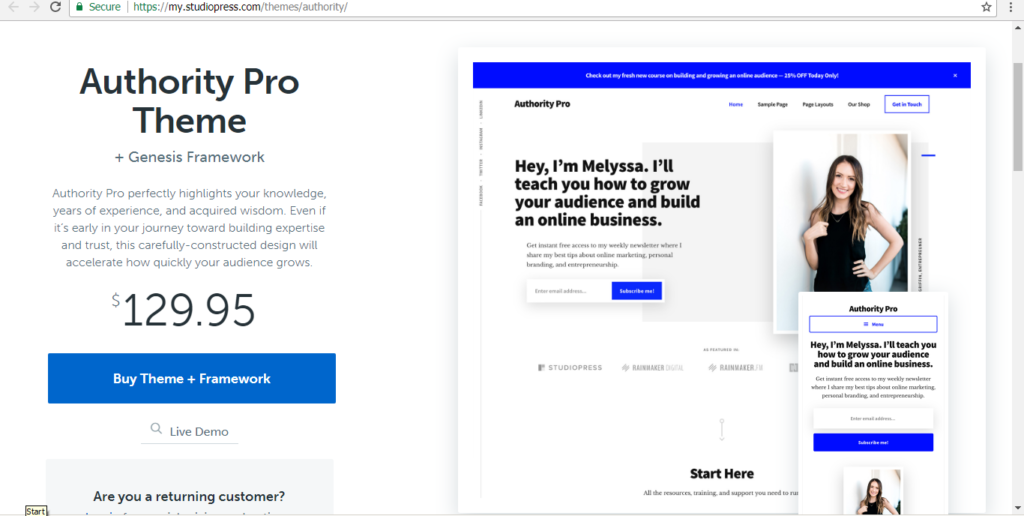 Note : All the special discount offers on premium WordPress themes are available only on Black Friday/Cyber Monday and during the other days of Cyber Weekend. Offer may end soon, and in future I shall try to inform you about the new discount offers on WordPress themes.
It seems that companies have decided to make bloggers and WordPress lovers happy by giving exclusive themes at an exclusive price. I hope that you won't be confused in making the choice and will be choosing one of the best WordPress themes as per your budget.