Want to Become a Successful Blogger? Not only in India, but people from other countries too are getting more attracted to blogging. Many people think about becoming a blogger as they can express their views with the help of blogging. Some people want to do blogging for earning money, while some do it just because they're very passionate about it, while there are some people who do blogging for becoming famous in the online world.
Even if blogging may not be the most difficult thing, it then too requires some skills and efforts. If you're thinking about becoming a successful blogger, then this post will definitely be helpful for you.
Blogging Requires Patience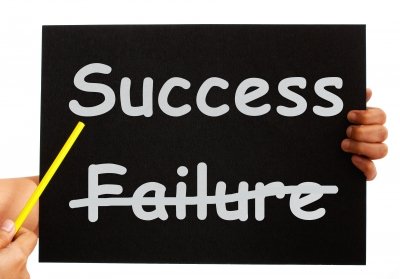 Image Credits : FreeDigitalPhotos
Looking for instant flow of money? Ah! Blogging is definitely not the right thing for you. Most bloggers don't earn a single rupee from the first day, neither in a week nor in the first month after starting their new blog. It may take 2-3 months or even more to start earning good amount of money from the new blog.
If you think that you have patience, then blogging can definitely be a good choice for you. You need to do proper planning so that you'll be able to get success as a blogger.
I know that your main goal must be to make good income by your blog which may be by using affiliate marketing, banner ads and other ways. If you're bored and can't wait to earn some money, then you can definitely start offering services like logo designing, SEO service or even content writing service. You can promote yourself and the services that you're going to offer with the help of your blog. There are many successful bloggers who're making good amount of money every month by providing different services.
Note : Event bloggers make money from their new blog in few days, but such niche blogs are short term blogs. They may not provide long term income. For getting long term income from blogging you need to make an authority blog.
Writing Skills
Will you be able to write quality content for your blog? Writing is an art and you need to become an expert at it. If you think that you possess writing skills to write articles which readers will love to read, then you may definitely be able to become a successful blogger.
I know some bloggers who didn't have much knowledge about SEO, but then too they have been able to get good success with their blog because of their writing skills. I'll never say that SEO is not important, but learning SEO takes time. You need to definitely know the basic aspects of SEO, and then try to keep on gaining more knowledge about it.
Learn to Promote
Social Media Marketing plays a very important role when it comes to making a blog a popular one.
It will become necessary to give time to promote blog posts at Facebook, Twitter, Google Plus and other social networking sites to increase the reach of your blog. You'll need to post at the right time, include hashtags and do the other necessary things for making your blog posts get noticed by the friends which you have on various social networking profiles.
You need to make many good friends in the blogging world so that they'll also share your content. If you'll be able to make many friends in the blogging world, then your blog may definitely get more comments than the other blogs.
Learn to Research
Your blog readers may get bored if you'll not provide them with new information. You'll have to give proper time to do the research for finding new information about which you can write on your blog.
Not only you need to research for content ideas, but you'll be also required to do keyword research. By targeting the right keywords, you'll to be able to get more search engine traffic than you're getting now.
Many bloggers don't like to give time for researching which is definitely a wrong thing. Research is definitely an important part of blogging and that's why you need to make the required efforts for doing research in the right way.
Determination to get Success
It is quite possible that even after writing 70-80 posts for your blog it may not get the traffic that you expected to get.
You may start spending time Thinking – What I Should Do Now?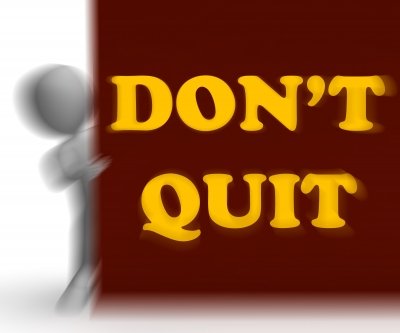 Image Credits : FreeDigitalPhotos
You should have the determination to put in more efforts so that you can make your blog get more traffic than it is getting now.
If you'll give up, then you may give up your dream of becoming a successful blogger. Key to getting success as a blogger is to never give up and keep trying. Success may be very near to you and that's why you should give your best efforts for it.
Blogging is not the most difficult thing, but it is definitely not the most easiest thing. Once you will get some success with blogging, then you may definitely get the motivation to get long term success with it. Always have the hope that you'll be able to become a successful blogger by getting more knowledge and improving your skills, this is what will make you work more harder than you're doing now.