Archana Chaurasia Kapoor is a writer who is becoming popular because of her unique writing skills. I met her at a Bloggers Road Trip and I realised that she is very passionate about writing. She doesn't write for money or fame, but just for the love of the written word.
If you're also passionate about writing, then check out this 'Learn from Experts' series post immediately. This post will make tell you how Archana became so passionate about writing and also give you information about her Human Resources Consulting firm.
Archana, please let my blog readers know something about yourself.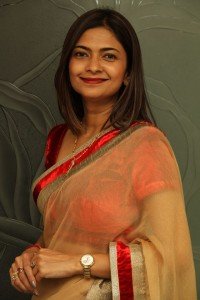 A banker by profession, a trainer by passion and a writer by chance! I grew up in Mumbai and completed my education there. After 14 years of corporate life in the Banking and Finance space with special assignments in Human Resources and Learning and Development, I went back to books and studied Leadership and Management at INSEAD – Singapore and France.  My last assignment was with Citibank after which I decided to work on my own terms, and started a Human Resource Consulting firm – Drishtique Worldwide. Since then it has been a roller coaster ride with a lot of learning and some great work done by the firm and the team.
I love traveling and people say I was born with wings on my shoulders and wheels on my feet. I have been globe-trotting for over a decade and a half and have had the good fortune of traveling on work extensively. My family and friends are very important for me and I value close relationships. I have a zest for life and live by my motto – "Love life and it will love you back!"
How did you get to know about blogging and when did you start your blogging journey?
I have been writing for a while now, perhaps for over 7 – 8 years. But I would usually write on my Facebook notes section and sometimes articles to be published in my corporate magazines. My husband has been a veteran blogger for nearly 15 years and he coaxed me into full-time blogging. Knowing how fussy I was about websites, he created Drishti himself and from 29th January this year I started writing as the Chief Blogger on Drishti.
Why do you love to write so much? Do you have any goal for it?
You will be surprised to know that when I started writing, I thought I would have nothing to write about except my travelogues and some strange and unusual situations I face in life. In fact in the early days I used to be very anxious and would keep asking my husband what would happen if I had no topic to write about or what if I faced a writer's block and how would I be able to overcome it
But in good time I realised that writing is a beautiful journey, not a destination; and it happens to you on a continuous basis if you are enthused about it. I am a spiritually inclined person and hence the analogy that comes to my mind is – enlightenment. Writing for me is a form of enlightenment. Once enlightened you see everything in a different perspective. You can smell, feel, see and sense a story in everything that you come across.
I didn't have a goal in mind when I started writing. But now, it has become so much a part of me that I want to take Drishti to great heights and see it become a melting pot of ideas, concepts, information etc.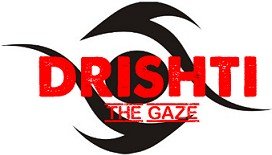 What type of writing interests you the most?
This was something that I asked myself many times. Like I mentioned before – I thought only travelogues were my forte and my thirst for writing would only help me churn out travel stories. But that's a story of the past. Now things are different, very different indeed. I see a story when a butterfly sits on the flower in my patio-garden and I also smell a story when I cook kadhai paneer at home.  I can sense a story when I spot a tiger in the confines of the jungle and I can feel a story happen to me when I look at the vast blue skies. I like writing anything and practically about everything. My hunger to come up with something new all the time keeps me going. I am crazy about being creative and I write on most genres. These days I am biased towards writing Haiku and flash fiction. Writing five sentence fiction and six word fiction is highly entertaining. It is mentally stimulating and I love the challenges thrown by various writing prompts; thus allowing my mind to run wild, wander aimlessly and never stop short of imagining unimagined things and treading the roads less travelled.
In short, I love creative writing and get a kick from adding zing to everything that I write.
Are you planning to write a book or novel?
Hmm, this is something that I have been thinking about, thanks to people posing this question to me at every given occasion. The honest answer is that I don't know. Though I would love to, but writing a book is akin to giving birth to a baby and one has to be prepared for it, for it takes a lot of commitment and perseverance to do a good job. I am still in the contemplating phase.
You run a Human Resource Firm too. Tell us about it.
Drishtique Worldwide is a young and energetic Human Resources Consulting Firm through which we offer development solutions to our clients who are looking to enhance Human Capital in their businesses. Our focus is on growth and building skill-sets of the people we work with. We like giving personal attention to our clients and work very closely with them to understand their needs. We usually run a diagnostic and then come up with a result-oriented plan to ensure return on investment for our clients.
What are your future plans? Are you thinking about starting your own Publishing House?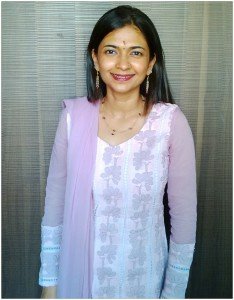 Oh no, not at all. You are giving me ideas though and I love ideas as they push you to the brink and make you think about 'what next'. For now, I want to concentrate on writing and on my consulting firm. But I do have some wacky plans for the near future, considering that I live in the United States now. As always I have some wild ideas doing the marathon in my mind and hopefully you will hear of some exciting new venture very soon. And no – it has nothing to do with writing or even HR consulting. So be prepared to be surprised.
What is your opinion about 'My Blogging Ideas'
It's a beautifully done website; simple and powerful. What I admire most about it is the thought behind the site and the focus that you have brought into it. It is a one-stop shop for information on blogging, social media marketing, affiliate marketing and ideas on blogs itself. I think that completes the circle and is a great offering for those who are looking for more information and help in this space. It is a job well done and you deserve to be congratulated for thinking through it and executing it so well, Mohit.

If you have a company of own and looking for people who can work for you, then don't forget to check out Archana's human resource consulting firm which is Drishtique Worldwide. You can even connect with her by leaving a comment below this post.