BNLF 2015 is the blogging event which many bloggers may never forget. Many bloggers from the different cities of India attended the 2 days of BNLF in Mumbai as everyone knew that it is going to be the most disruptive blogging conference. I was very excited to attend it even after having a busy schedule. One of the reasons to attend BNLF was that I have attended most of the Indiblogger events and I love to be a part of Indiblogger community. Another reason to attend it was that I'm a big fan of some of the speakers and especially Jeff Bullas. Let me make you know the different things that I learnt at the first day. This post will definitely make you excited to attend the best blogging events happening in India as well as the other countries.
I'm super excited to write this post as it is going to be a very lengthy one and I may even make some mistakes which some of the readers may point out.
I know that my regular blog readers and my friends are going to love reading this one and that's why am motivated to get started.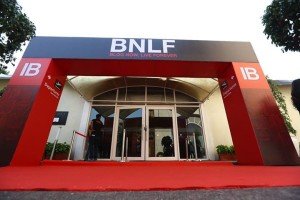 When I reached the venue, I was very excited to meet the bloggers from same city as well as some of my online friends whom I have never met before.
At the start itself, I was able to meet my friend Archana Chaurasia Kapoor, popular blogger Jitendra Vaswani, Chitraparna Sinha, Vinay Goud etc. Archana told me that she is going to introduce Christoph Trappe, Arnab Ray and Preeti Shenoy and I knew that she is going to do an awesome job.
I also got the chance to meet some of the very young bloggers and you will be surprised to know that they're getting good traffic to their blogs. It was fun meeting them as I have talked online with them before, but I was never able to meet them as they are not from the same city Mumbai.
BNLF started with the awesome performance by Anoop, Nihal, Saurabh and the other Indiblogger team members.
After the amazing performance, I got geared up to attend the sessions. Let me make you know that what all things I got to learnt by listening to different speakers.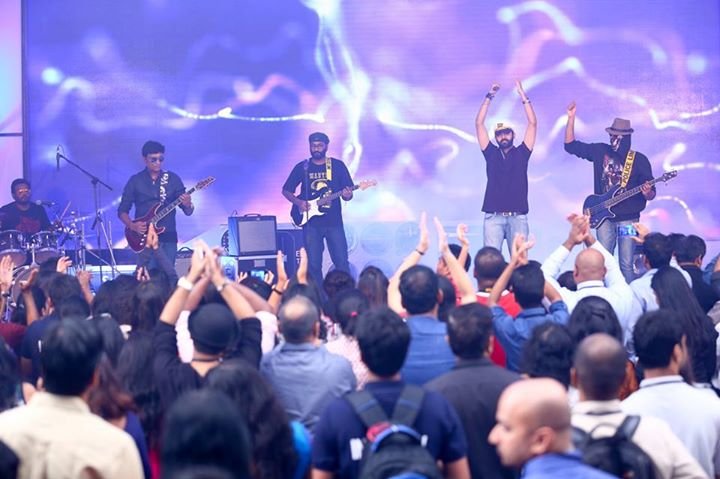 Purba Ray – Public Reactions Facing a Blogger
The first session was by Purba Ray and it was a very interactive one.
I found that many bloggers were excited to hear that what she is going to talk about as often relatives and friends often ask questions related to blogging.
She made everyone realized that people are going to ask bloggers different questions about blogging and we all need to be ready for it.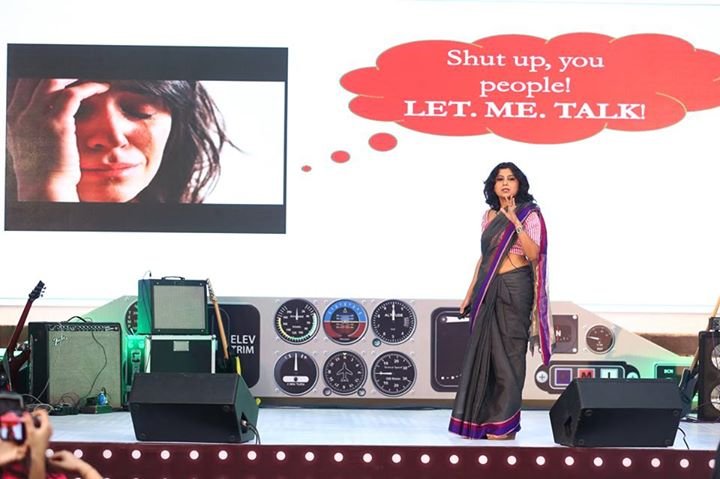 You can't always be serious which is what I learnt from her. She made it a very interesting session and some of the slides were very interesting.
She forgot to take questions from audience and that's why she came back on the stage to answer the questions of the different bloggers. Q & A session was also a very interesting one.
One of the things I learnt from her is that she was very confident on the stage and tried to make her session very interesting which geared up all the bloggers for the upcoming sessions.
Arnab Ray – How Blogging Changed My Life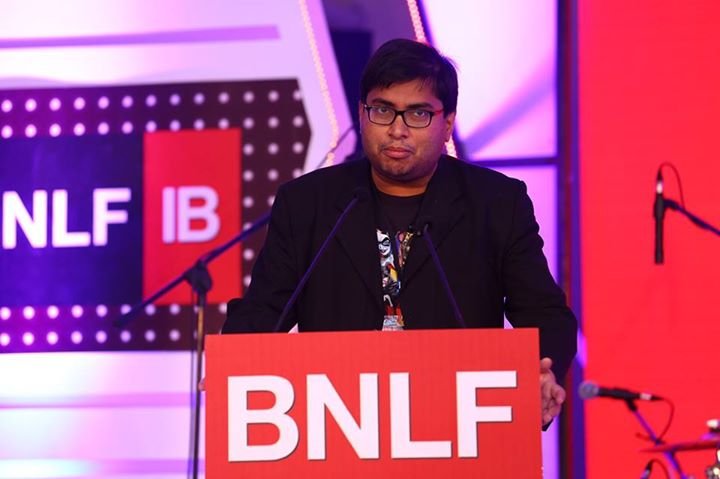 Arnab Ray who is also called as the Great Bong started with his session and all seemed ready to interact with him.
His session made bloggers know about how one needs to get focused about writing and how can one keep on improving.
He said that if you've the passion, you'll be able to get the work done.
Thanks to Arnab for making us learn that what should one do when someone frustrated tries to piss you off and how you can piss them off in the same way. It seemed he has got lot of experience of interacting with all type of people. Next event I'm definitely going to try to interact more with him.
The other thing which I learnt from him is how to manage time. He mentioned that he has been able to do his job as well as he is contributing to Washington Post, Times of India etc regularly.
Christoph Trappe – Authentic Story Telling for Bloggers and Businesses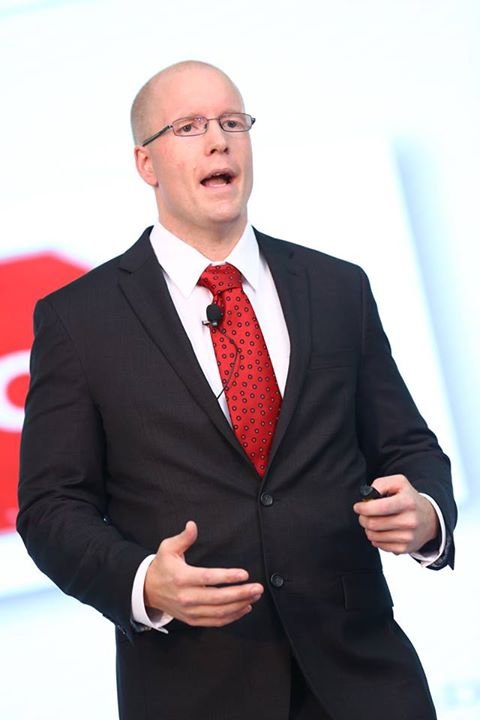 'Authentic Story Telling' is a very unique topic and that's why all those who love to write stories were very much interested in his session.
Christoph Trappe is very popular as a career storyteller and also runs the popular blog authenticstorytelling.net
He made us know the importance of stories and how can one write stories in a better way.
Most bloggers got to learn the art of authentic story telling from him and how stories can be shared easily on various social networking platforms.
Christoph made me understand the importance of stories and why you need to have some case studies for making readers get more attracted to your blog. Story telling is an art, but sharing authentic stories can be easy if one has got the craze for it.
Anshul Tiwari – Public Opinion is the Next Superpower
This was not the first time I was going to listen to Anshul.
I missed some part of his session as I had got a call and went outside with some of the bloggers.
His session was interactive as everyone wanted to know that how he has made his website 'YouthKiAwaaz' become very successful.
All wanted to know that how he manages the content and how many people he has hired. He answered everyone and bloggers seemed to be impressed with his answers.
He gives importance to public opinion and that's why 'YouthKiAwaaz' is now very popular.
One thing which I got to learn is that I need to focus on readership. I need to get the loyal audience and for that knowing the target audience is the most important thing. If you want to build an online community, then you definitely need to have a look at 'YouthKiAwaaz' website.
Kanan Gill – Content in Videos
Bloggers thought that Kanan will make everyone know that what type of content should be included in videos and how can one make YouTube videos in the best way, but he surprised everyone.
He made everyone laugh and he made us know about his journey in an unique way.
By listening to him, I understood that why he is very popular on YouTube.
He has got the special talent of making people laugh and that's why his videos always get lot of views.
One of the most interesting lines which Kanan Gill spoke was "Be Loved and Be Lovely". If you were not at the event, then you may not understand that what he really meant by it.
It seemed that he has mastered the art of 'Standup Comedy' now and that's all because of the experience. I learnt that experience can make a person become perfect at anything, but for that you need to give lot of time and you need to have the passion for it.
Preeti Shenoy – My Journey from Blogger to Best Selling Author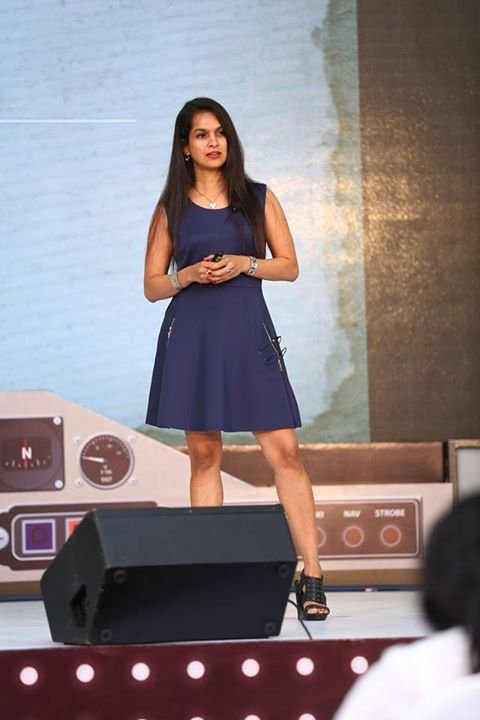 Many bloggers seemed to be waiting for her session.
Preeti Shenoy is known as the India's best selling woman author and may be that's why all the female bloggers were excited to listen to her.
She motivated people to be original and unique. You don't need to copy others as you may yourself have got the skills which are required to get success.
If you're a blogger and having an unique writing style, then you too may start writing a book. Every book may not get huge success, but your experience may definitely make you become a popular author like Preeti Shenoy.
The thing that I have learnt from her is that one should belief in the skills that one possesses as then only one will be able to get success.
Jeff Bullas – The 3 Secrets to Global Blogging Success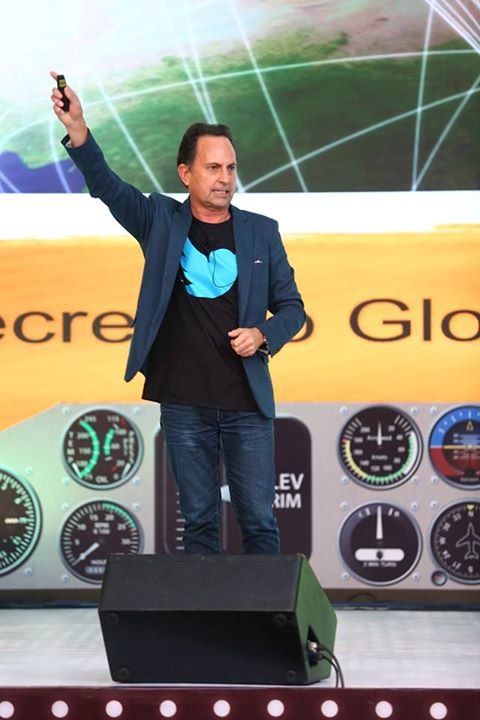 Jeff Bullas is very popular as he is the top content marketing influencer.
I was excited to meet him because his blog posts get lot of shares and it makes me realize that he knows the best social media marketing strategies.
He has been doing blogging from more than 6 years and he is always motiving everyone.
He speaked about how you need to maintain your social networking profiles and how you can get more shares for your blog posts. He also made bloggers know about the importance of images.
Bloggers wanted to keep listening to him as they were able to gain lot of knowledge about social media marketing, but due to lack of time he wasn't able to cover everything.
As per what I got to know, he provides paid online training to bloggers. So if you're really interested in becoming a social media marketing expert, then you may need to have a talk with Jeff.
I am thankful to Jeff as he was very friendly. I was able to talk to him before the sessions began and also during the lunch time. He answered to all the questions I asked him.
Bruce Dickinson – Turning Your Customers/Readers Into Fans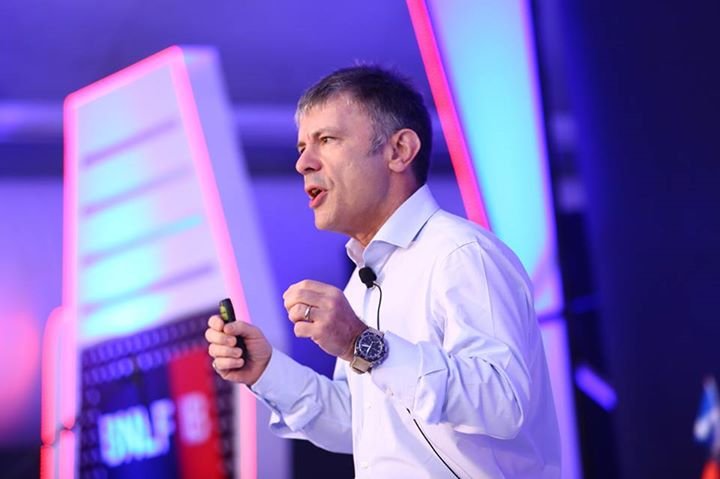 I don't know if all the bloggers stood up or not.
But, me and some of my friends stood up to welcome this great man.
To be true, I didn't knew much about him until I decided to attend this event. During the lunch time, I read about him online and I got to know he is a part of popular band which is Iron Maiden. Many of the bloggers told me that they're excited to hear Bruce. I'm not a great fan of English music, but then thought that one of my friends will definitely get excited knowing that I got the chance to get some motivation from Bruce.
Bruce's session was a motivating one for for me. He seemed very confident and all bloggers were very excited to have him on the stage. He made me realize that having confidence is the most important thing as then only one will be able to do multitasking.
It was the first time that every blogger had a question to ask, but he was able to answer to few of them only because of the lack of time.
If you need some inspiration in your life, then definitely start following Bruce Dickinson. He is definitely a motivator and the way he does multi-tasking may definitely motivate you to start doing the same.
Bruce motivated us by telling that your blog readers can become your fans. If you like my writing style, then you may become a fan by following my blog regularly.
Cleartrip Activities – Fun Time at BNLF 2015
No Play makes Jack a dull boy. This is one of the other things which me and most of the other bloggers learnt at the event.
Bloggers never seemed dull or down as Cleartrip activities made them enjoy a lot.
Whenever a blogger got tired or felt to do something new, he came outside to enjoy some of the Cleartrip activities.
Rock climbing and many other activities were there for the bloggers.
If you ever get frustrated thinking that how you're going to overcome writer's block problem, then try out such type of activities as they will make you feel energized and you may get the ideas that you want.
I have seen that many professional bloggers decide to go for a vacation and they often try out different sports activities as it makes them feel more energetic.
Second Day of BNLF
I didn't attend the second day of BNLF 2015. I heard many of my friends saying that the second day was better than the first day as the workshops conducted by Jeff Bullas and Christoph Trappe were awesome. I also got to know that some of the bloggers got the chance to cook with Chefs and it was an awesome experience for them.
I might have missed the second day, but I've got to know most of the things that happened through my friends.
If you didn't attend BNLF, then definitely you lost the chance to gain lot of motivation for your blogging career. Don't be disappointed as Indiblogger may soon conduct an awesome event in your city.
If you're my friend at Facebook, then you would have already checked my pictures with some of the bloggers. You might have seen me going around interacting with most of the bloggers.
I tried my best to make my blog readers know that what all I learnt at the first day of BNLF and you'll be surprised to know that I went with the flow and ended up writing 2200+ words. I may have missed out some of the things as sometimes it is really hard to remember everything. But, I'm definitely going to remember the awesome time I spent at the first day of BNLF forever as the memories should always be cherished.
BNLF 2015 made me gain knowledge, motivated me and I got many new friends because of it. Kudos to Indiblogger for making the bloggers from the different cities of India happy by having the best speakers and arranging the event in the perfect way. Indiblogger is definitely the best community for the bloggers in India. If you're still not a member of it, then you should join it immediately. Stay connected as I may cover many more blogging events happening in the city and some very interesting posts will be published soon at this blog. If you liked reading my post regarding BNLF 2015 arranged by Indiblogger, then do share it at with your friends at different social networking sites.